By Robert Hancock, Senior Curator
This armor breastplate was taken from an officer in the 5th New York Cavalry on May 24, 1862, during the First Battle of Winchester, part of "Stonewall" Jackson's Valley Campaign.  The armor was brought to Confederate Colonel Bradley T.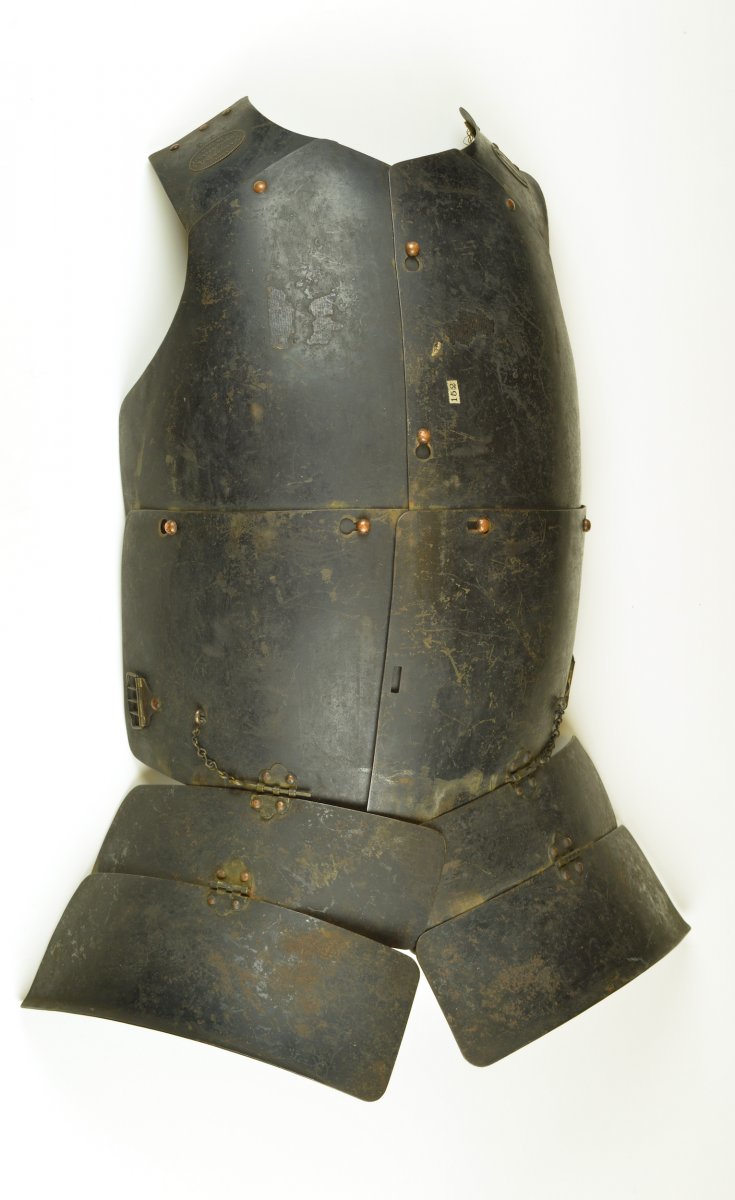 Johnson by one of his men.
Randolph Fairfax, a private in the Rockbridge (Virginia) Artillery, wrote to his brother, Bert: "Among the spoils I have seen two of those Yankee breast plates that they talk so much about.  They were of different patterns.  One a simple steel plate, and the other had joints and came down over the hips.  Unfortunately for the owners, they had no plates behind where they were most needed."
He later wrote to his sister: "You have read I suppose of the Yankee breastplates. I saw two at Winchester. They are strong steel plates, so fixed that a ball glances instead of piercing. Unfortunately they had them on the wrong place."
Armor vests or breastplates were not standard issue during the Civil War, but were sold by private military outfitters or sutlers who followed the armies on their campaigns. However, the armor was heavy, hot, ineffective at close range, and likely to elicit ridicule or charges of cowardice from fellow soldiers.