In May 1861, the Provisional Confederate Congress, meeting in Montgomery, Alabama, decided to move the seat of government to Richmond, Virginia. The question arose of where to put them.
Virginia's capitol building, designed by Thomas Jefferson, was offered to the Confederate Congress, then a unicameral, or single, body of 116 members.  As the Virginia Convention was adjourning for the summer, the Confederate Congress had the House of Delegates Chamber to themselves.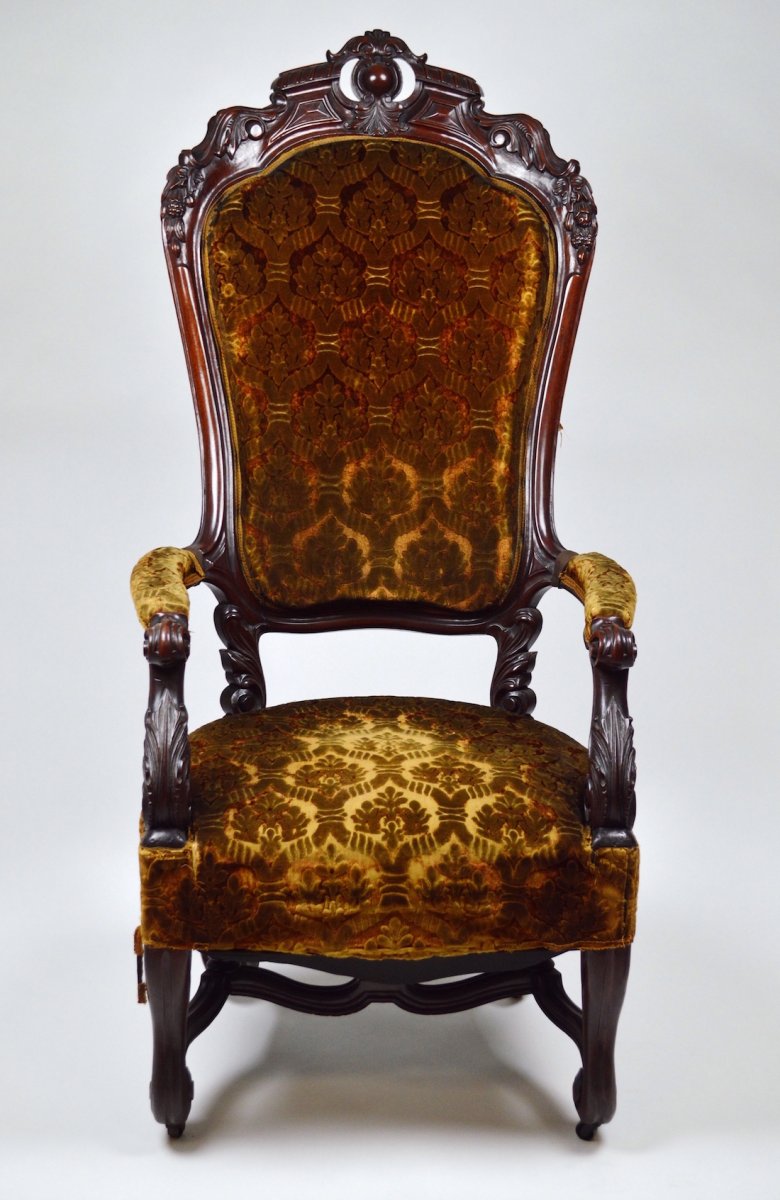 In 1862, the permanent Confederate Congress became a bicameral body with a House of Representatives and a Senate. The Confederate House took over the recently enlarged state senate chambers, while the Confederate Senate convened on the cramped third floor along with the displaced Virginia Senate. Especially between the months of December to March, when both the Virginia General Assembly and the Confederate Congress were is full session, the building could feel as if it were bursting at the seams. Lawmakers, lobbyists, newspapermen, petitioners, and the general public crowded into the noisy halls and chambers while entrepreneurs set up food stands in the rotunda selling peanuts, roasted chicken, and hardboiled eggs.
Complaints from Confederate lawmakers about inadequate accommodations led to several resolutions to move the Confederate Congress out of the Capitol, including taking over the Exchange Hotel, but all were tabled. Consequently, the Confederate and Virginia legislators trod the same halls, littered with peanut shells and chicken bones, throughout the war.