By Robert Hancock, Head Curator
President Jefferson Davis had an official suite of offices on Bank Street in Richmond across from the State Capitol building where the Confederate Congress held its sessions. He also had an at-home office on the second floor of his residence at 12th and Clay Streets. Here Davis could work at night or, during his not infrequent bouts of illness, conduct business in the comfort of his own home. Burton Harrison, Davis's personal secretary, worked alongside him as did his military advisors and aides-de- camp including Robert E. Lee's son, George Washington Custis Lee, and Joseph Davis, the President's nephew. Harrison also lived with the family, having a bedroom on the third floor of the house.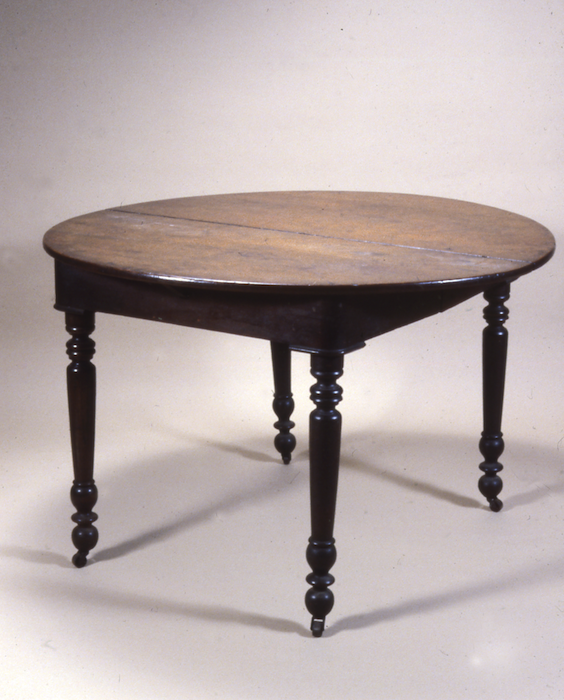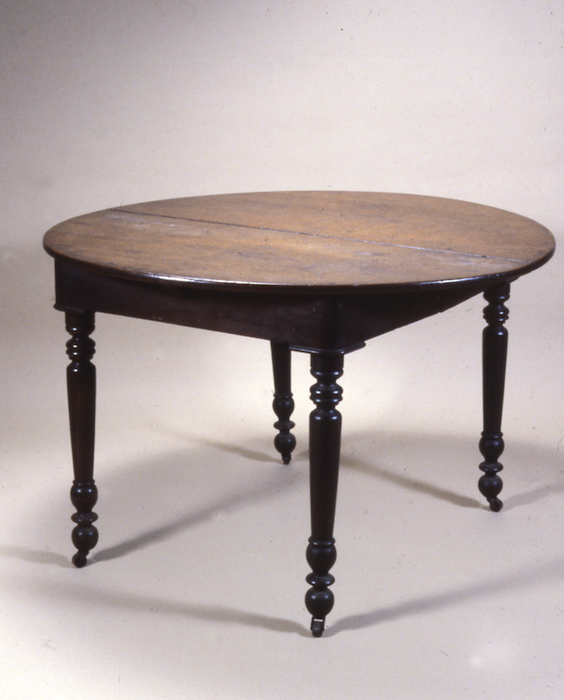 This walnut table was used in Davis's at-home office in the executive mansion until he traded it to a Mr. Dorsey for a proper desk. The table remained in the Dorsey family until they donated it to the museum in 1905.