Named for his recently-deceased maternal grandfather, politician and diplomat John Young Mason (1799-1859), John Y. Mason Anderson posed for his portrait at the Vannerson & Jones Photographic Studios, located on Main Street in Richmond, Virginia, holding a toy musket. Born prematurely in April 1860 to Mary Anne Mason Anderson and Archer Anderson, John Y. Mason also died prematurely at the age of six in June 1866.
Onto the back of this carte-de-visite, Mary Mason Anderson inscribed a heart-wrenching note to another son, St. George Tucker Anderson, born seven years after the death of the brother he never knew:
Be good, dearest George and try to meet this angel boy in heaven.
His "Mumma"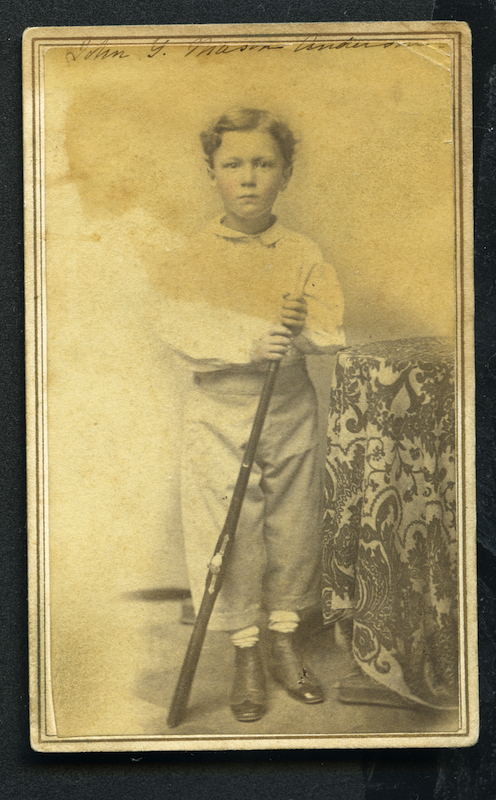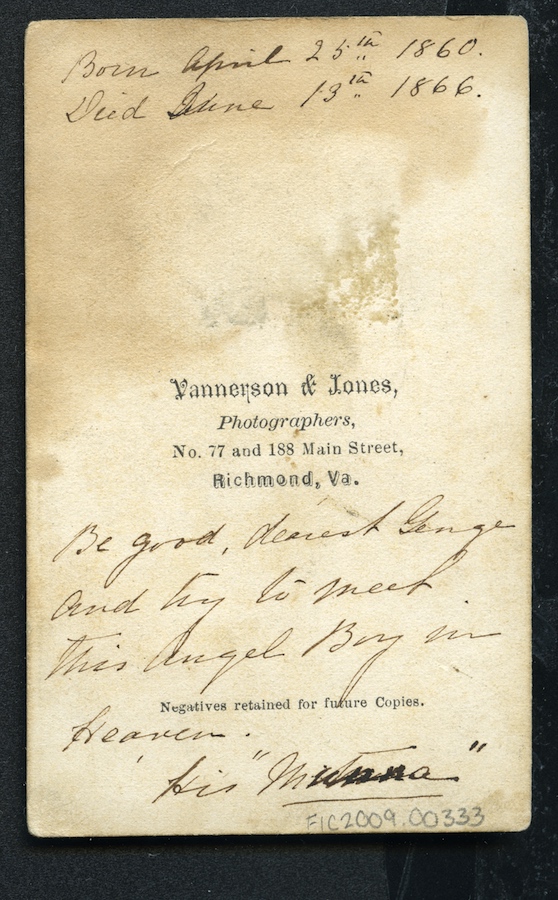 Happily, George Anderson lived until 1936.
Later, an unknown artist hand-colored another copy print of the original image to create an oil portrait of the John Y. Anderson Mason.
The Anderson family owned the Tredegar Iron Works – site of the American Civil War Museum. John and George's sister, Sally (1862-1954), was president of the Confederate Museum from 1912 to 1952.