By John Coski
Historian
The August 28 issue of the Richmond Times-Dispatch ran an article "Celebrating 150 years of Baseball in Richmond," and mentioned the role of Richmond ice dealer Alexander G. Babcock as president of the 1866 Richmond "Pastime" baseball club.  A year earlier, Babcock (pictured above) had been a member of another kind of club: Col. John Singleton Mosby's 43rd Battalion, Virginia Cavalry, known better as "Mosby's Rangers."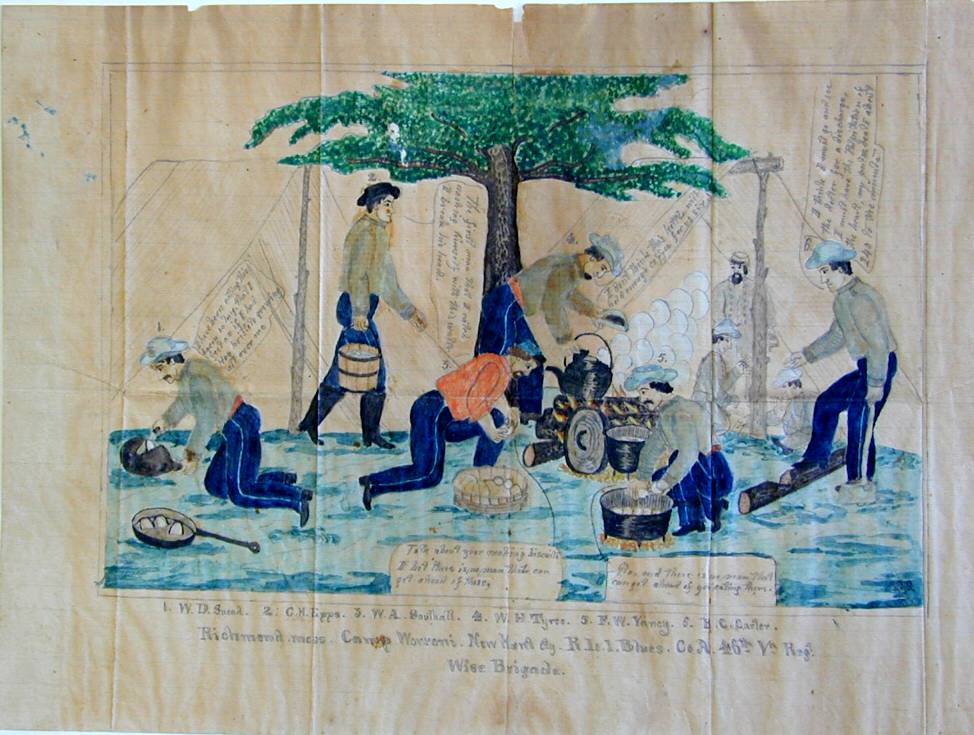 Charles H. Eppes is depicted second from the left in this cartoon illustration by messmate Private John J. Omenhauser.
Other former Confederates played crucial roles in the first decades of baseball in Richmond.  Charles H. Eppes, formerly of the Richmond Light Infantry Blues (46th Virginia Infantry) and subsequently a Richmond city sheriff, was vice president of the Virginia Baseball Association in the early 1880s and Thomas L. Alfriend, formerly a private in the 15th Virginia Infantry and Parker's Virginia Battery, became a Richmond businessman and the Association's treasurer.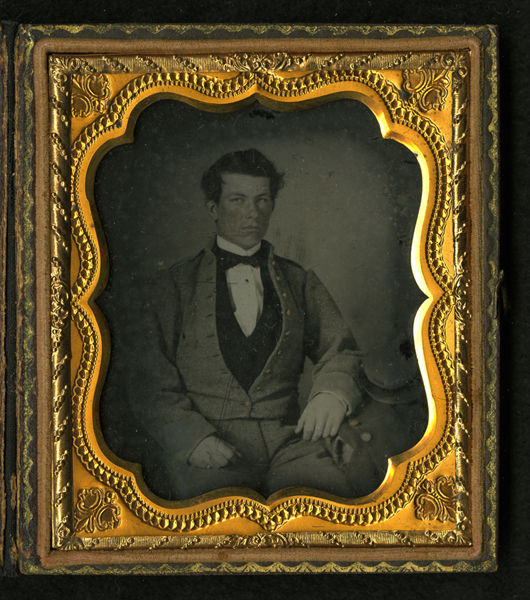 Ambrotype of Thomas L. Alfriend.
By the way, two of the names that appear in the only surviving 1866 Richmond Pastime Club box score will be familiar to Richmond Flying Squirrels fans: Duffy and Tomlinson. Matt Duffy and Kelby Tomlinson both came through Richmond on their way to the Major Leagues.