This blog series features lesser-known stories from the Civil War era.
By Liz Ale
Visitor Engagement Associate
Albert D. J. Cashier was similar to other Civil War soldiers in many respects. He fought bravely in engagements such as the Battle of Nashville and the Siege of Vicksburg, suffered from field diseases, and wrote letters to his sweetheart to combat homesickness. However, the circumstances of Cashier's birth were remarkably dissimilar to those of his comrades: he was born as Jennie Hodgers, an Irish female.
Cashier was one of more than 400 known females who disguised themselves as males to fight during the Civil War. In Cashier's case, however, it seems that this disguise was more than just a way to join the fighting, as evidence suggests that he lived as a man before and after the Civil War as well. Cashier's lifelong devotion to this identity has led multiple scholars to assert that he would be considered a transgender man by contemporary standards.
On Christmas day in 1843, Cashier was born in Clogherhead, Ireland. The conditions of Cashier's childhood are somewhat unclear, although most sources suggest his stepfather dressed him as a boy to find work. At some point, Cashier immigrated to the United States where he enlisted in the 95th Illinois Infantry.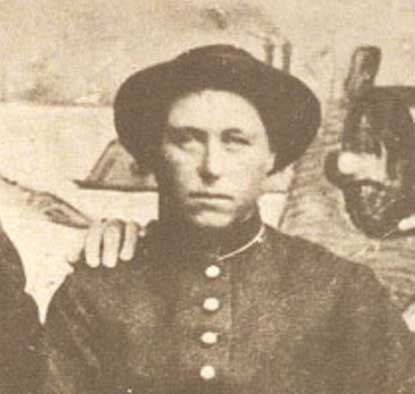 The 19year-old Cashier was small of stature with auburn hair and bright blue eyes, resembling many other Irishmen of the time. To his comrades, Cashier was known for his quiet demeanor and bravery in the field. He participated in more than 40 battlefield engagements and was at one point hospitalized for diarrhea, but his birth sex was never discovered. Correspondences with the Morey family in Babcock's Grove, IL also suggest that Cashier had a female sweetheart during the War.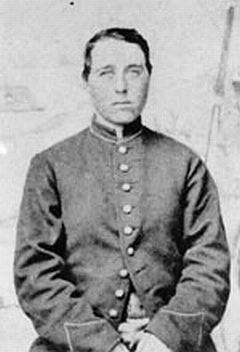 After the Civil War ended, Cashier continued living as a man in Saunemin, Illinois, where he performed various jobs such as a janitor and a farmhand. In one such job, Cashier suffered a broken leg, which eventually led to his placement in a veteran's home in Quincy, Illinois.
There, his birth sex was discovered and divulged to the public. Cashier was subsequently moved to a mental institution where he was forced to wear women's clothing. Thanks in part to the testimonies of his former comrades, Cashier continued to receive a military pension until his death in 1915. He was buried in full uniform under a tombstone displaying his preferred name and military service.
Suggestions for further reading:
Civil War Trust. "Jennie Hodgers."  http://www.civilwar.org/education/history/biographies/jennie-hodgers.html
National Park Service. "Jenny Hodgers, aka Private Albert Cashier." https://www.nps.gov/articles/jennie-hodgers-aka-private-albert-cashier.htm
Tsui, Bonnie (2006). She Went to the Field: Women Soldiers of the Civil War. https://acwm.org/product/she-went-field