By Robert Hancock
Senior Curator & Director of Collections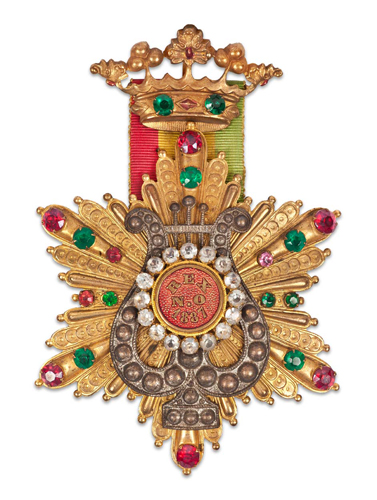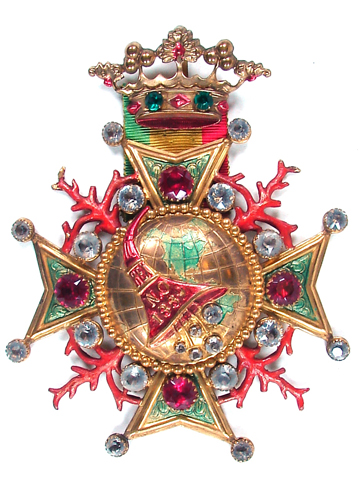 These two Mardi Gras ducal badges were sent to Winnie on the occasion of her being crowned Queen of Comus.
Varina Anne Davis, known as Winnie, was the youngest child of Jefferson and Varina Davis and was born in the Confederate Executive Mansion in June 1864. For her appearance at veterans' reunions in the postwar years, she was given the moniker "Daughter of the Confederacy." In 1892 she was given another: Queen of Comus in that year's Mardi Gras celebration in New Orleans.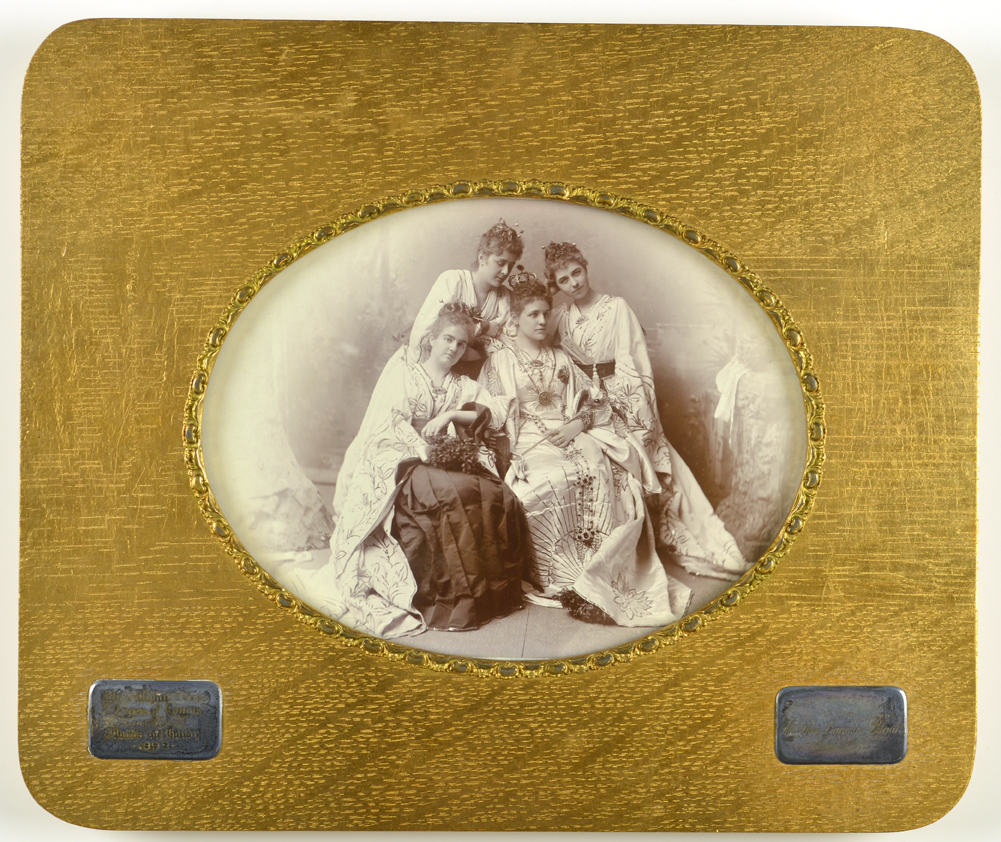 Photograph of Winnie Davis as Queen of Comus
The theme of the 1892 parade was "Nippon, Land of the Rising Sun," and Winnie and her attendants wore white satin kimonos.
Left to right: Emma Sinnott, Nettie Miller, Winnie Davis, Josephine Maginnis.