Because it has only been a few years since Downton Abbey captivated audiences, there is no doubt that when many people hear the word "housekeeper," they still think of Mrs. Hughes, the kind and resourceful Scottish woman who made sure the household functioned in an orderly manner. As the most senior member of a house's female staff, the housekeeper oversaw the other maids with the exception of the lady's maid and nurse. In this role, the housekeeper was directly responsible for the daily running of the household. In the house of Confederate president Jefferson Davis, this job was carried out by Mrs. Mary O'Melia, an Irish widow.
Mary was born on April 4, 1822, to Thomas and Eliza Larkin, who most likely lived in Ennis between Galway and Limerick in Ireland. In 1838, at the age of sixteen, Mary married Mathias O'Melia, a sailor. From 1846 – 1849, Mathias ferried immigrants fleeing the potato famine to the United States, and Mary sometimes traveled with him. Family history maintains that Mathias died at sea, leaving Mary a widow with four young children to support.
As they do with so much in life, chance (or fate or Providence) and choice intermingled to make Mary O'Melia housekeeper for Confederate First Lady Varina Davis. When war broke out between the newly formed Confederacy and the United States, Mrs. O'Melia was in Richmond visiting friends. Mary, who resided in Baltimore, needed a pass in order to return home. As befitted a good Irish Catholic, she first sought help from the bishop of Richmond, John McGill. McGill sent her to Mrs. Davis.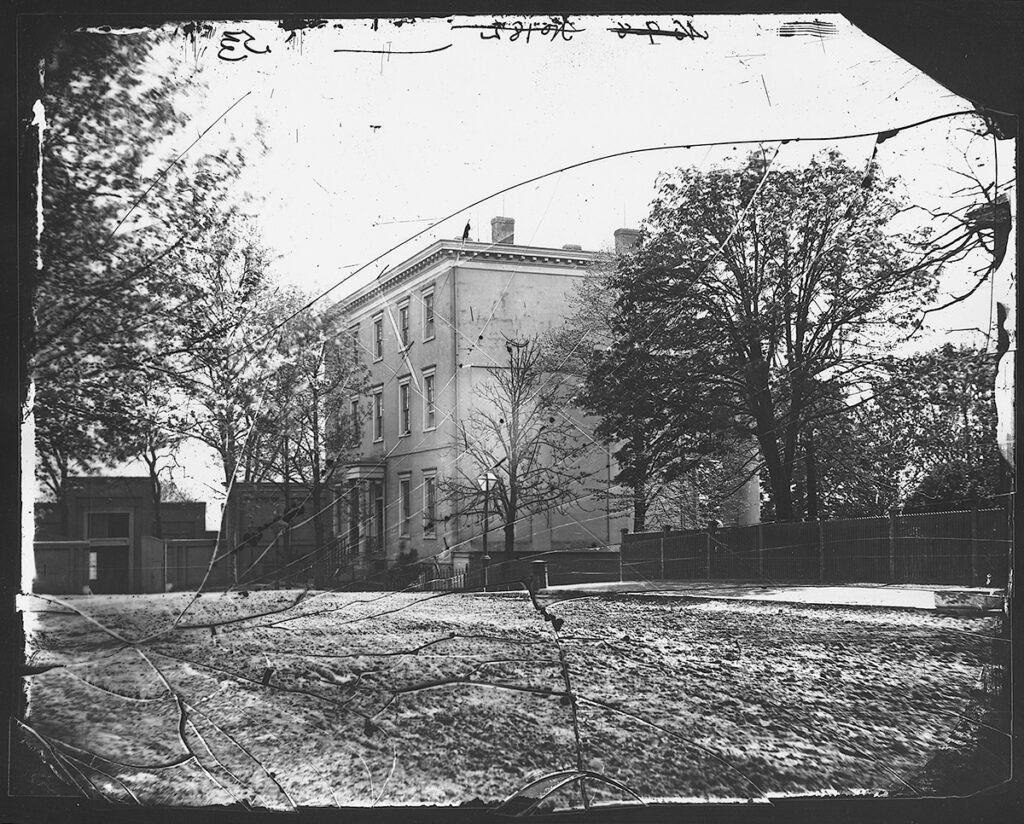 In a letter written in 1907 to museum vice-regent Mrs. T. Archibald Cary, Mary's granddaughter explained that during her meeting with Mrs. Davis, her grandmother mentioned her worries about being able to support her children, who were being cared for by a relative in Baltimore. One of Mary's skills was the ability to do fine needlework, and it was in this way that she hoped to support herself. However, Mrs. Davis took "a different view of the matter" and offered her the job of housekeeper.
According to Mary's granddaughter, Mrs. Davis wanted Mary as a housekeeper because she was a person "above the ordinary," who would also be a companion to her. Unlike many women, Mary had an education and was a woman of "refinement and culture." Mary was unsure at first, but after Bishop McGill and several friends advised her in favor of the job, she decided to accept the position.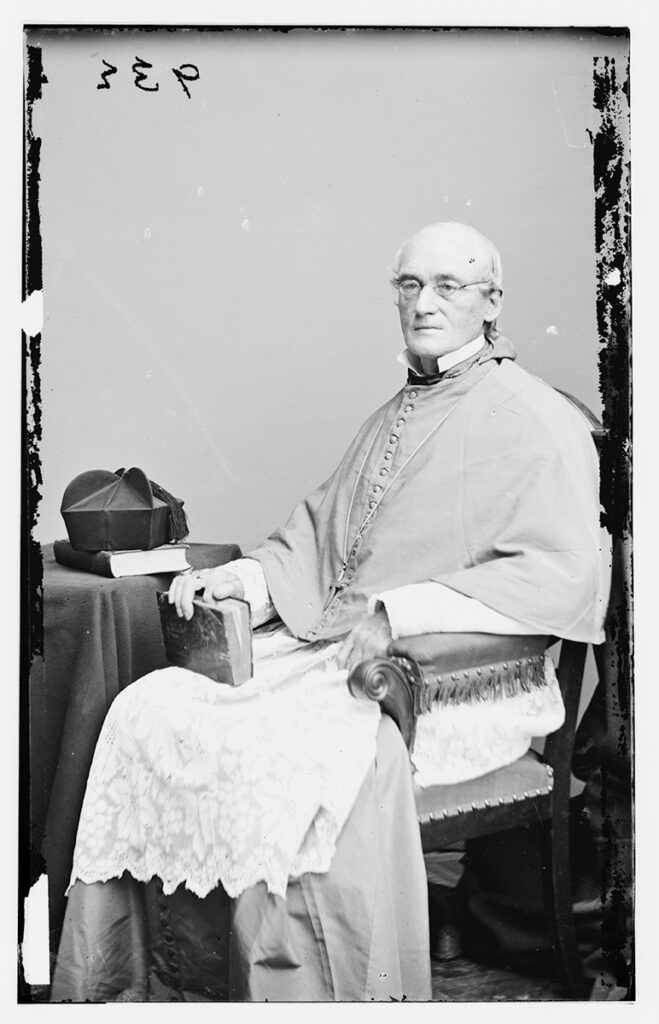 What prompted Mary O'Melia to make this choice to live apart from her family for the duration of the war? Certainly the desire to provide for her children impacted it. The Irish in American faced discrimination and low pay, so a job in a prestigious household offered opportunity. Also, at the start of the Civil War, no one could imagine what a long, bloody struggle it would become. Mary O'Melia may have anticipated a short stay in Richmond.
And what of Mary's mission to obtain a pass? Her granddaughter's letter said nothing on the subject, but among the papers in museum's collection is a request from Brigadier General John H. Winder, the provost marshal of Richmond. Winder stated he believed her "worthy the confidence of any citizen" and indicated that he would consider it a "favor" if she were granted a pass. The note is undated but had to have been written during his term of service in Richmond, which lasted from February 1862 to May 1864.
With the request coming from Winder, there is no reason to assume that Mary O'Melia did not receive her pass. Perhaps being able to return to Baltimore to see her family made it easier for Mary to make the decision to spend the war in Richmond, but that is only speculation.
Mrs. O'Melia continued as housekeeper throughout the war, and when the capital was evacuated on April 2, 1865, Jefferson Davis left her in charge of the household goods. According to O'Melia's granddaughter, Mrs. Davis instructed Mary to "take whatever she could" before U.S troops arrived. She was able to bring away "six fruit plates, a large cake plate and a tea service." These pieces are in ACWM's collection today and can be seen in the White House of the Confederacy.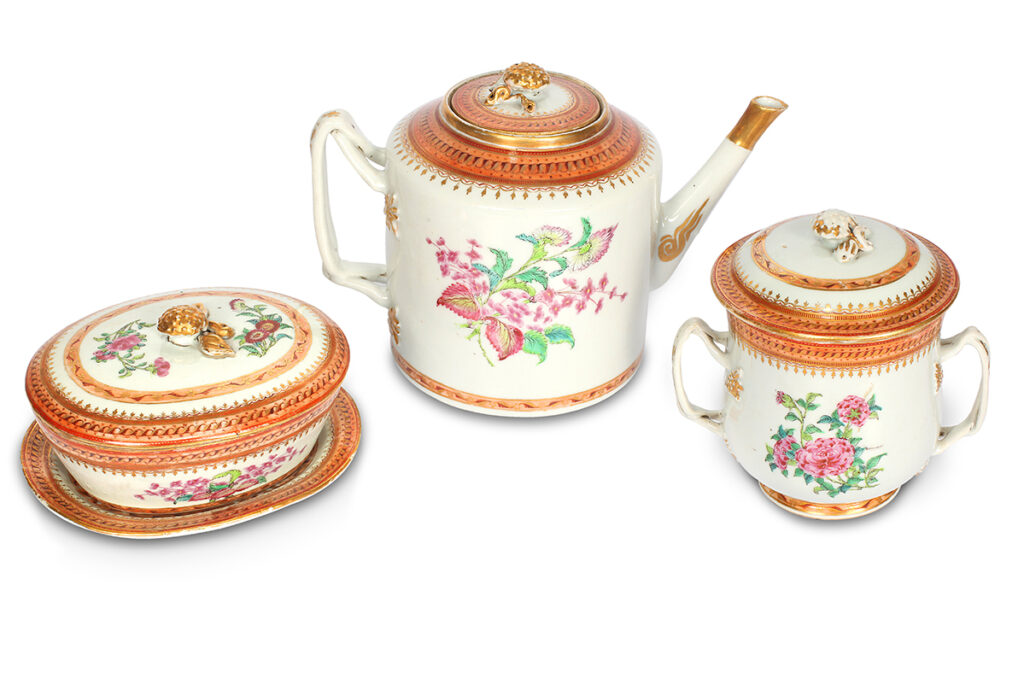 Mary evidently took her role seriously. Libby Custer, the wife of Union general, George Custer, wrote a friend in April 1865 about her stay in the Confederate White House. In addition to mentioning a grand piano in the parlor, a black and tan dog, a sewing machine, and china, she noted that the "housekeeper remains and guards things jealously."
After the war, Mary O'Melia returned to Baltimore and operated a boarding house there. When she passed away in 1907 at the age of 84, her obituary noted that she had been in "close touch" with the Davis family ever since the war and that whenever "Mr. Davis visited this city he always called on her."