By Robert Hancock
Senior Curator & Director of Collections
In spite of the fact that the Confederacy was in the midst of war, individuals at the top of the social ladder strived to create an atmosphere of refinement and fashion. Varina Davis, wife of President Jefferson Davis was, apparently, well known for her tea receptions both large and small. Larger gatherings could take place in the house's west parlor, while more intimate affairs could be held within the cozy confines of the small library.
Years of living in Washington D.C. while her husband was a senator and Secretary of War, had prepared Varina Davis for the duties of a First Lady. She attempted to carry on a tradition of hosting formal gatherings in Richmond, but wrote that "during every entertainment, without exception, either the death of a relation was announced to a guest, or a disaster in the Confederacy was telegraphed to the President."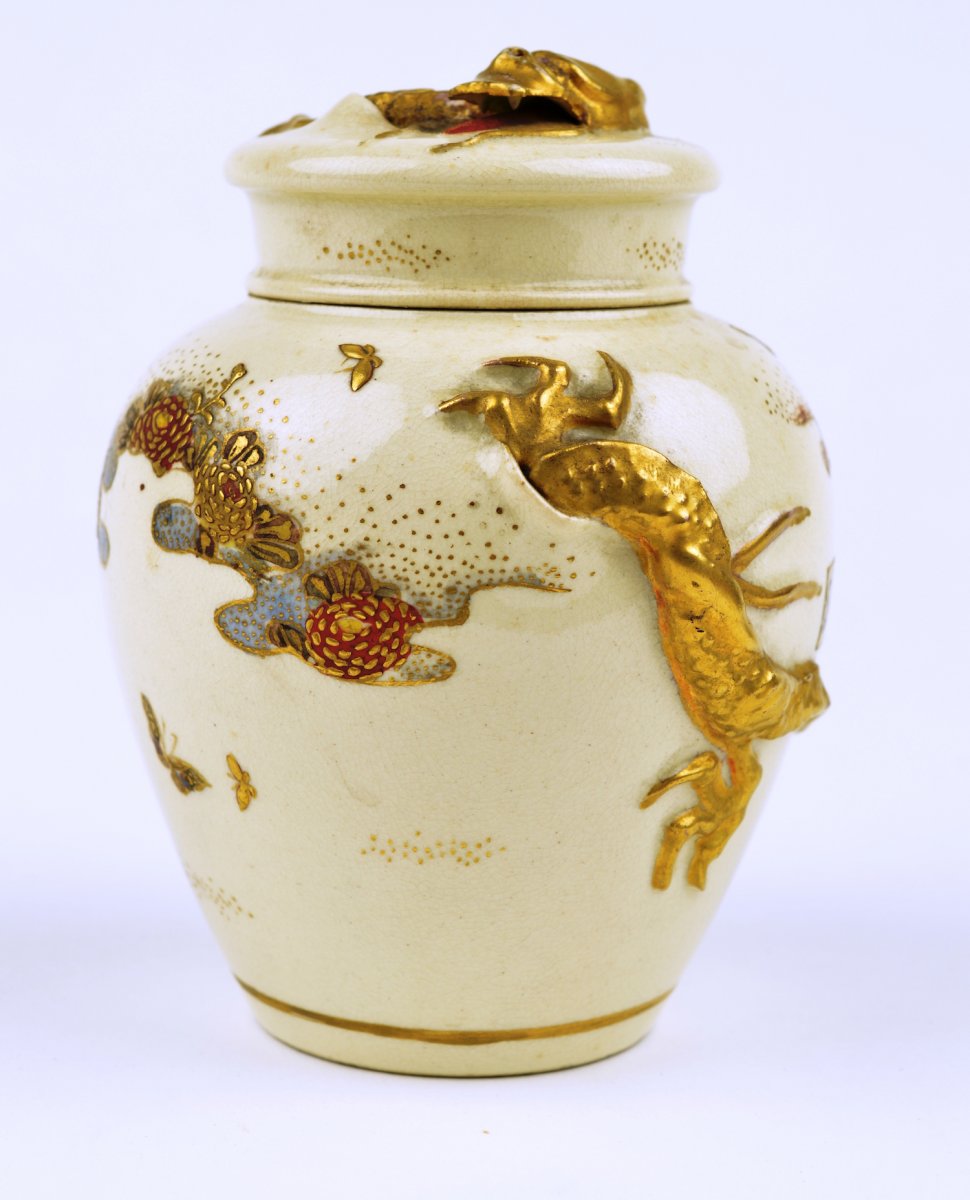 As the war progressed, shortages and inflation made entertaining difficult; yet, Varina found ways to cope.  She began a tradition of hosting "matinee musicales," where amateurs performed songs and recitations of poetry to entertain visitors. Constance Cary, a refugee from Alexandria wrote, "The Lady of the Confederate White House, while not always sparing of witty sarcasms upon those who had affronted her, could be depended upon to conduct her salon with extreme grace and conventional ease." 
Varina Davis gave this Chinese tea caddy to Mrs. W.J. Behan, probably at the end of the war. Varina gave away or sold most of her china, glassware, and silver before evacuating Richmond at the close of the war.
So, if Varina ever invites you to tea at the Executive Mansion (one "drinks tea' by the way—during the Victorian era, the term to "take tea" was used by the lower classes and was considered a vulgar expression by the upper classes) remember these few simple rules: when stirring your tea, avoid making noises by touching the sides of the cup.  Never leave your spoon in the cup, and avoid sipping tea from the spoon. And for goodness sake, do not hold your cup with an extended pinky.