This special tour is given every Tuesday and Thursday in October at 11:15am. See the dates and buy tickets here.
You don't have to be a historical interpreter very long before you realize that there are many myths, exaggerations, and just plain fairy tales about history that are very popular and very persistent among visitors. Working in a historic home provides many opportunities to hear these myths. As you might guess, there are many myths related to the White House of the Confederacy and "Myth Busters: The White House of the Confederacy" is a theme tour meant to deal with the most common myths about this national historic landmark.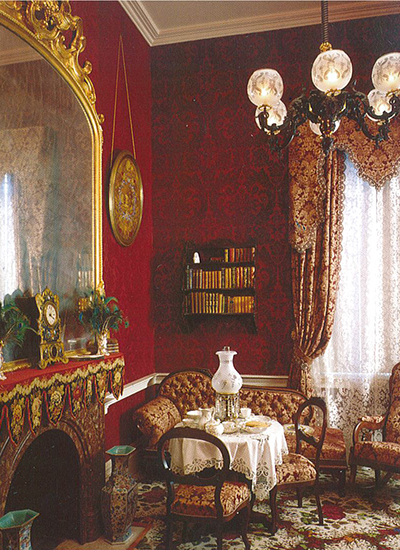 Each fall the education staff at the White House of the Confederacy tries to plan theme tours that explore some facet of the home's history that we don't cover in regular, daily tours. In the past these theme tours have included servant life, Lincoln and Davis in the White House, and the Confederacy and diplomacy. This year it was decided to take on myths surrounding the White House of the Confederacy.
The myths covered on the tour fall into two categories. First there are the myths specifically connected to the house. These myths deal with people that lived in or visited the house, and events that occurred in the house. The second type of myth includes things that are common to all historic homes: those odd little things (closet taxes?) that have no evidence supporting them but seem to be widely believed.
We will also be covering what I call "exaggerations" on this tour. An exaggeration is a story that, while not an outright myth, is still something that is generally overstated. What this means is that something many visitors think was the rule, may have been the exception.
There are many myths that relate to the White House of the Confederacy and historic homes in general and we cover nine on this tour. So how did a myth make the cut?
First of all it has to be something popular and persistent. These are the things that we hear every week, every day, even every tour. If we hear comments on something nearly every time we take a tour through the house, well, that's going to get covered on this tour.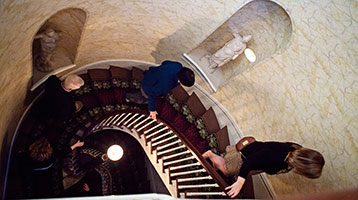 Another requirement is that it be something that is pretty easily debunked through documentation or a lack of documentation. While not all myths about the White House of the Confederacy are easily proven false, most of the ones we cover on this tour are. One myth is actually demonstrated to be wrong on this tour.
So what are these myths of the White House of the Confederacy? Well, I sure don't want to give away the tour (And I've already mentioned one that we'll be tackling). I will tell you that if you come out and take the tour, I'll bet you hear at least one you recognize. Oh, and speaking of myths, with Halloween approaching I'll close by letting you know that in fifteen years of giving tours in the White House of the Confederacy, this Historical Interpreter has never seen a ghost.
Bryce VanStavern
Interpretation Supervisor,
White House of the Confederacy
Just can't wait for a clue to these myths? Follow us on Instagram!