By Leo Rohr
Marketing Manager
It's National Audubon Day, designated in honor of John James Audubon's birthday of 4/26/1785. We had a look through our collection to find our most "Audubon-like" item, and stumbled upon these paintings. They came from the journal of Charles W. Quinn, the acting chief engineer of the CSS Florida.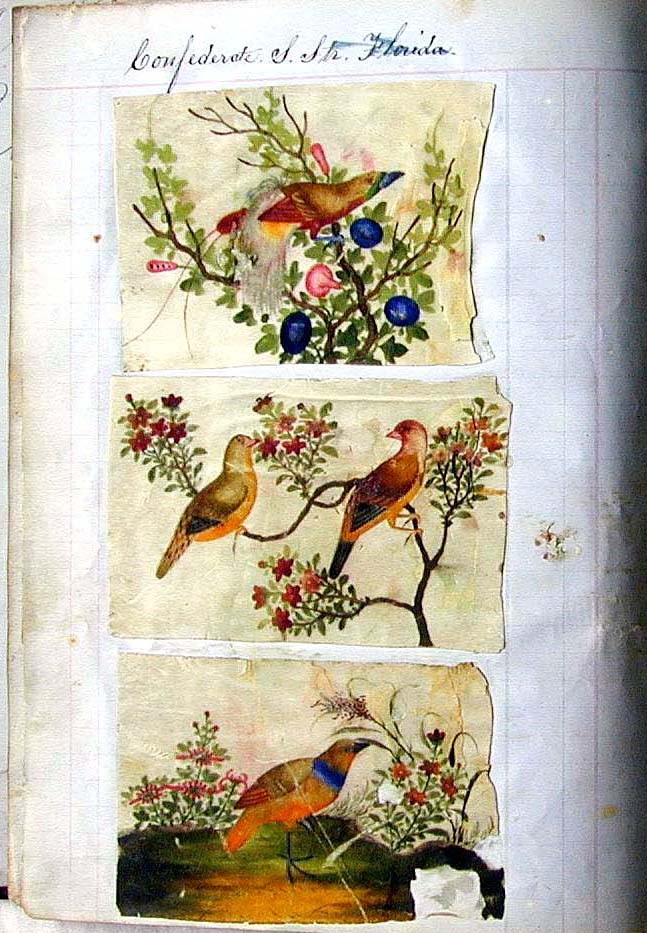 In that journal, Quinn wrote, "These pictures I got from the Jacob Bell before I would undertake to keep them safe without being destroyed. I have pasted them in this book to look at in the after years when I hope the Confederacy will be a flourishing country"
The Jacob Bell was a U.S. clipper ship bound from China to New York, which the Florida captured and burned in February, 1863. She was the most valuable prize taken during the war by any Confederate commerce raider. 
Could these paintings have been made in China, where the Jacob Bell's cargo originated? Were they unceremoniously plundered, like the belongings of Mrs. H. Dwight Williams as described in her book "A year in China; and a narrative of capture and imprisonment, when homeward bound, on board the rebel pirate Florida?" Share your thoughts in the comments below.