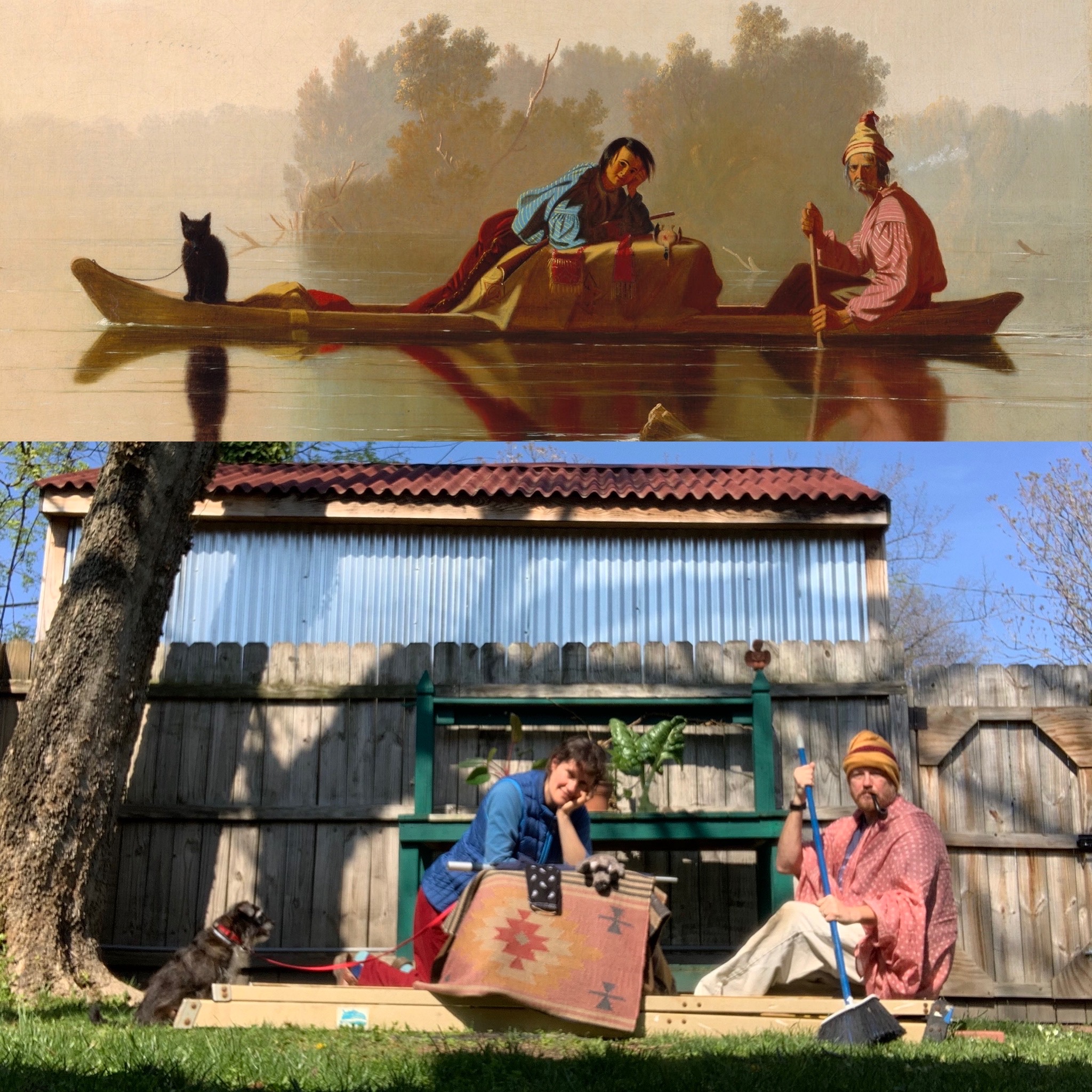 Most of us are under stay-at-home orders, awaiting what the world will look like when we venture out again. Many are using this opportunity, this suspended animation, to engage in personal uplift.
Personal growth is good–whether it's learning new content or skills, or gaining exposure to performing arts and culture. Participating in #MetTwinning is more than just learning about art, but about the togetherness it promotes.
For me, though, this moment just enhances opportunities for free-choice learning that I would already pursue. It doesn't necessarily prepare me for the uncertain world that will emerge next. I have time, but no actual need to engage in these activities. At-home students do need them to remain intellectually stimulated, informed, and up-to-speed with school work, to be better prepared for the future.
Can you imagine your very freedom depending on what you learn while waiting out this pandemic?
Enslaved Black men and women, young and old, began fleeing toward United States armies and navies as soon as soldiers stepped foot in the southern Confederacy in 1861. Thousands did. The Lincoln administration was a long way from pursuing emancipationist policies at this point, yet everyone, including enslaved people, knew that the war had placed slavery in the balance. Black people knew which side offered the best opportunity, even if no promise of freedom, citizenship, or equality had yet been offered.
Striking for freedom changed everything for families who did so. Even if a plantation had been the heart of slavery and all its violence, the plantation was also the scene of the pleasant associations of family life, and the cold comfort of a known way of living. Leaving it for the prospect of freedom meant a great leap into the unknown where safety and the future were not guaranteed.
Nearly half a million made that leap and landed in refugee camps under the protection of the United States Army. Scores of camps sprang up from Alexandria, Virginia, to coastal Carolina, and up and down the Mississippi River valley, Kentucky and Tennessee.
In those camps, refugees from slavery rested, ate, secured new clothes, established churches, and set up schools. Everyone knew that the ability to read and write would secure this foothold in freedom, and the rush to enroll in school surprised everyone, and no one.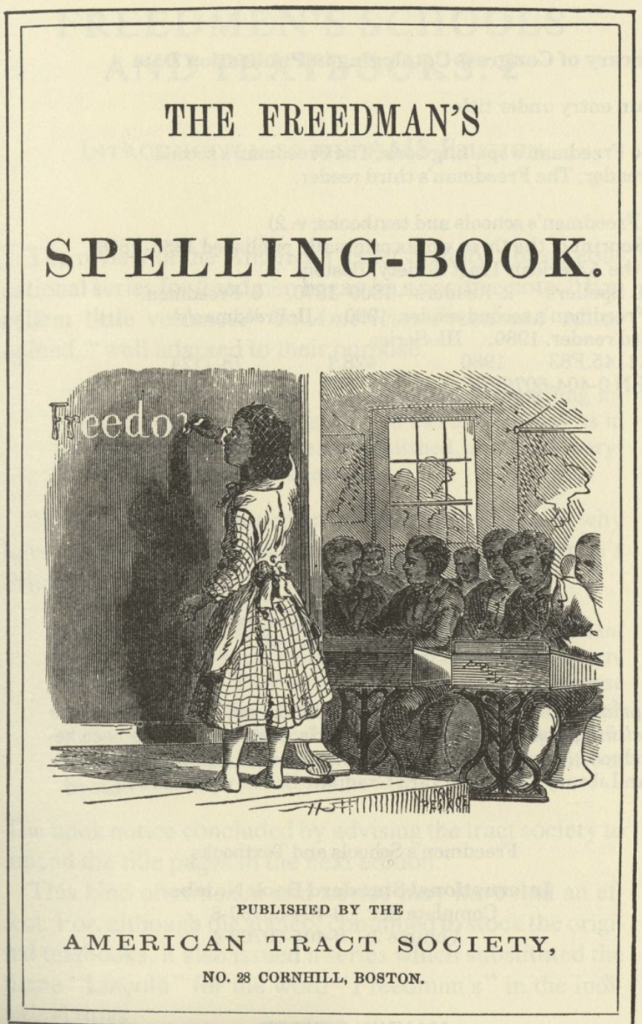 Schools sprang up everywhere. Administrators in the refugee camp in Helena, Arkansas built three dedicated school buildings, accessible by quality plank sidewalks that allowed pupils to walk above the town's muddy streets. At Craney Island near Norfolk, Virginia, one teacher fitted a sewing workshop with illustrations of the alphabet, and equipped her pupils with slate roofing tiles liberated from an abandoned Confederate barrack nearby. Every church built, from aspirational lean-tos to well-appointed sanctuaries, was also a school. Anywhere, really, served as a classroom. In Beaufort, North Carolina, one observer saw a group of Black workers who "had each his spelling book which was speedily whipped out and zealously studied at every break." We can't possibly underestimate the power of literacy to those to whom it had been denied.
Freedom depended on learning, even when freedom was not ensured by the facts on the ground. Confederate guerrillas stalked the perimeters of many camps, looking to sew chaos with stealthy raids. In St. Louis, a kidnapping ring victimized the refugee camp there. Outright military invasion, like the Confederate assault on Plymouth, North Carolina, resulted in the murder of scores of freedpeople. Sometimes, the United States Army might find a camp or railroad depot no longer necessary, and move on, leaving residents bereft of their best security.
Still, learning continued, and never stopped. Freedom—whatever that might mean in the uncertain years before the end of the war—depended on it.
In all of the new online classes, educational live streams, and opportunities for cultural exploration that are springing up right now, is any of it geared toward preparing us for the future? What–or where–are you exploring?
What do you think that opportunity for growth could look like, if your life depended on it?

Chris Graham
Curator of Exhibitions
Check out student and teacher resources at American Civil War Museum's #HomefrontEd page.
On the drive for education in Civil War refugee camps, see the following:
Not Alone in History is a limited blog series that seeks to find insights in the ways that Americans faced another national crisis as we confront the present pandemic.