By Bryce VanStavern
​White House Specialist
As interpreters, we often receive questions and comments from visitors about our work. Sometimes visitors want to know how we keep from being bored. "You say the same thing over and over each day; don't you get bored?" is a common question.
The short answer is, no. Most of us have a passion for history, and talking about it never really becomes boring. Also, we don't actually say the same thing each time we give a tour. There are many topics in history and in the house that we can talk about during a tour.
Our tours of the White House of the Confederacy have been based on the original interpretive plan for the house, created in 1988. Many visitors are surprised that interpreters are not given a "script" to memorize and present. While there are a number of items that interpreters are expected to cover during a tour, each interpreter creates his or her own tour, learns it and then presents it in a clearing process. Once cleared, they can begin giving public tours.
In fall 2016, the Education team of the American Civil War Museum began looking at the White House of the Confederacy tours and concluded that those tours needed some tweaking to help us carry out our mission of telling the entire story of the Civil War. To that end, we will be introducing new tours in the coming months.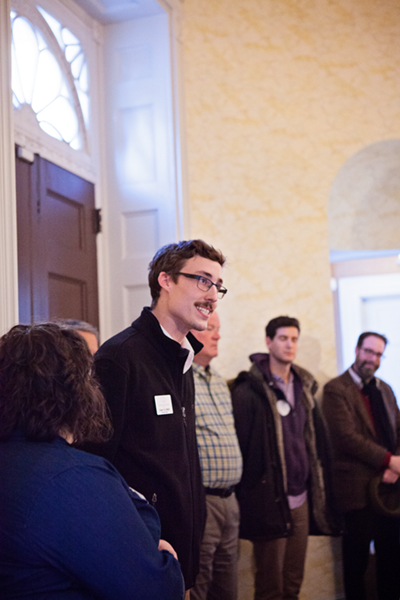 We hope to accomplish several things with these new tours. First, we want to do a better job of discussing all the people who were connected to the house. In addition to Jefferson Davis and his family, we will talk about the servant staff in the house. Enslaved and free African-Americans and immigrants from Ireland and Prussia made up a diverse staff that kept the house running. In their own, unique ways they were part of and impacted by the war going on around them.
There also were Union soldiers that became a part of the home's history during Reconstruction. This period will be given more recognition during our new tours.
We also hope to introduce more opportunities for conversation on tours, by asking visitors questions. Hopefully, these questions will inspire discussion and more visitor participation. We believe that if visitors have more opportunities to talk about history that is meaningful to them, their experience on the tour will be more meaningful as well.
The American Civil War Museum is striving to offer the best possible experience and the most complete picture of Civil War history that we can. That effort includes all our sites. I think these new tours will go a long way toward helping us achieve that goal in the White House of the Confederacy.