Scheduled Tours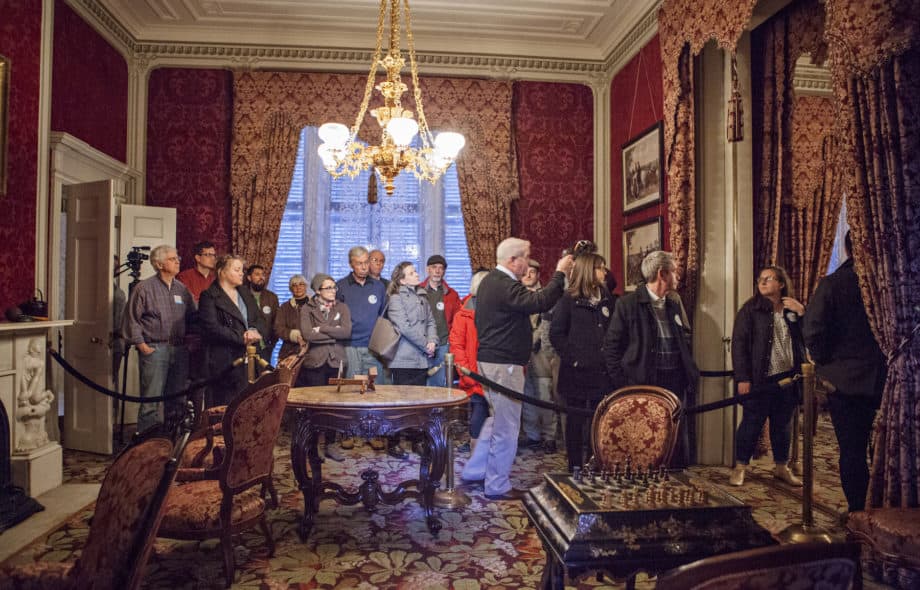 ---
White House of the Confederacy Tour
Offered daily | 45 Min Long | First Tour at 10:30, Last Tour 4:15 | Included with White House of Confederacy admission & Experience Packages
Join ACWM staff for a guided tour of one of the best places to explore the Civil War and its legacies in microcosm. Best known as the wartime home of Confederate President Jefferson Davis, tours also explore the experiences of Davis's family, the free and enslaved servants in the household, and even President Abraham Lincoln.
---
Historic Tredegar Grounds Tour
Offered daily | 45 Min Long | Tour Times posted daily at front desk | $3 add-on to Historic Tredegar Admission
Tredegar Iron Works was the Confederacy's most important industrial complex during the Civil War. In peacetime, it supplied the vast expansion of the railroad industry; in war, it produced the largest number of cannons in the Confederacy. Discover the historic buildings on site, the vital role of the iron works, and the diverse people who worked there.
Tour times and availability may vary seasonally.