Scheduled Tours
To maintain the health and safety for our visitors and staff, the ACWM is not offering guided tours at the Museum at this time.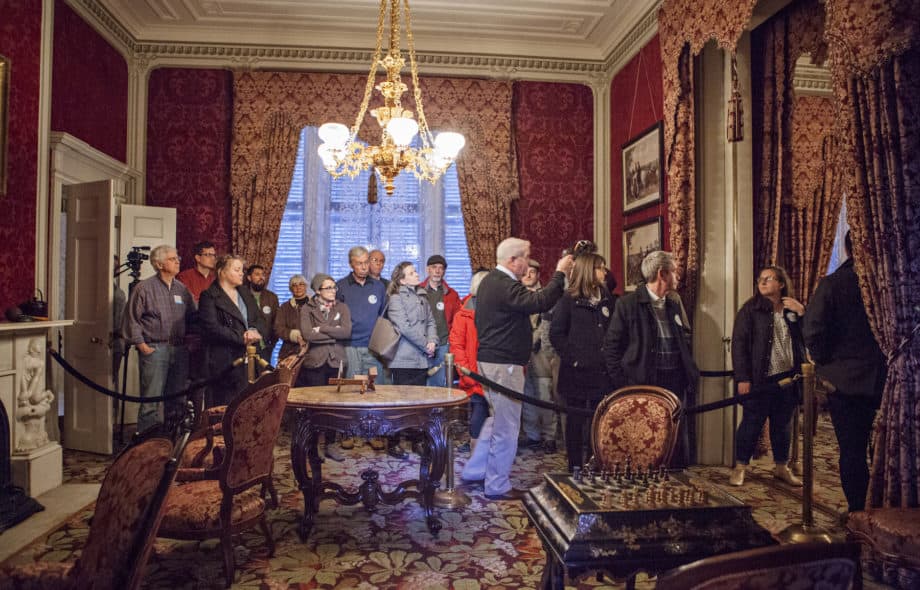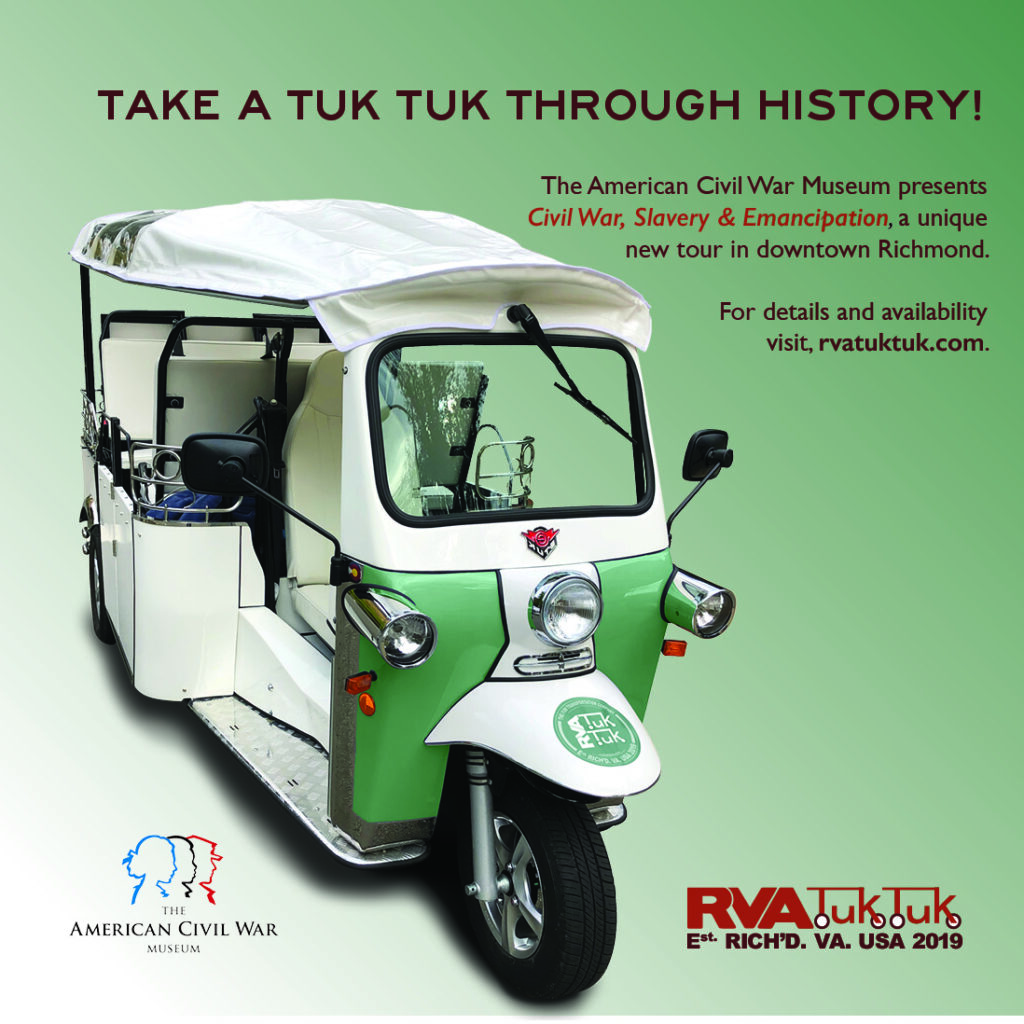 ACWM Presents:
Civil War, Slavery & Emancipation
a unique new tour in downtown Richmond.
Experience history on an hour and a half long tour through the most historic parts
of Richmond. Your expert guide will give you insight into the events of the Civil War and the
fall and burning of the city. And you'll see it all up close on an electric powered Tuk Tuk,
where you'll be able to experience the sights and sounds of Richmond all around you.
---
White House of the Confederacy Tour
We will not be offering guided tours of the House at this time.
Reopening schedule TDB.
Join ACWM staff for a guided tour of one of the best places to explore the Civil War and its legacies in microcosm. Best known as the wartime home of Confederate President Jefferson Davis, tours also explore the experiences of Davis's family, the free and enslaved servants in the household, and even President Abraham Lincoln.
---
Historic Tredegar Grounds Tour
We will not be offering guided tours of the Tredegar grounds at this time.
Tredegar Iron Works was the Confederacy's most important industrial complex during the Civil War. In peacetime, it supplied the vast expansion of the railroad industry; in war, it produced the largest number of cannons in the Confederacy. Discover the historic buildings on site, the vital role of the iron works, and the diverse people who worked there.