Scheduled Tours
To maintain the health and safety for our visitors and staff, the ACWM is not offering guided tours at the Museum at this time.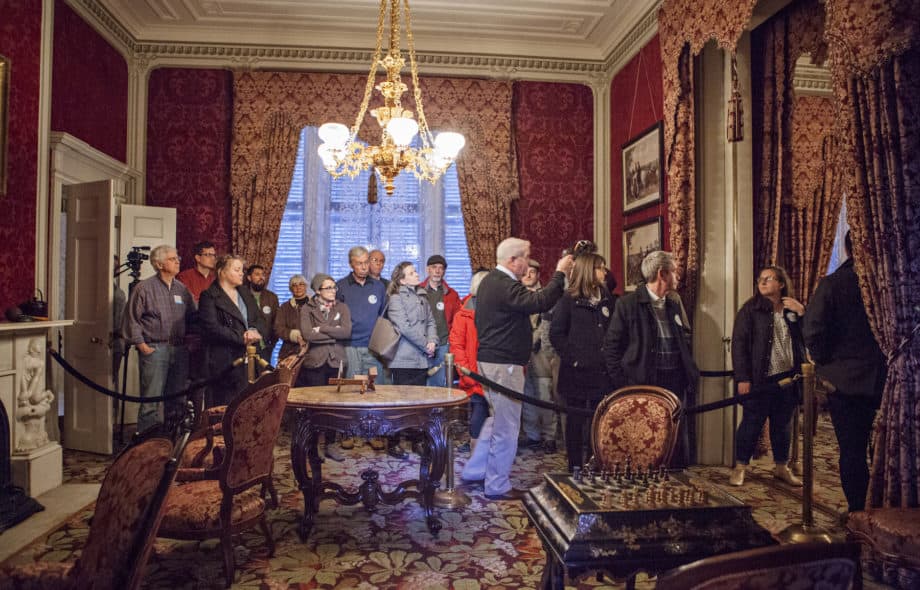 White House of the Confederacy Tour
Join ACWM staff for a guided tour of one of the best places to explore the Civil War and its legacies in microcosm.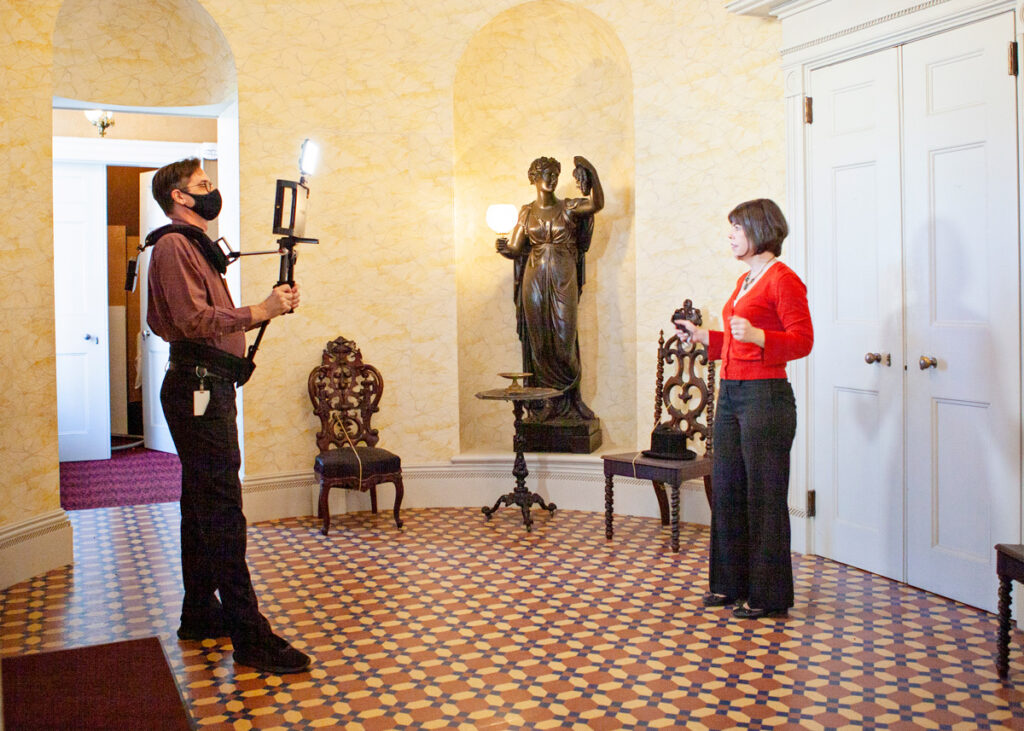 Virtual House Tours
Thursdays 1:00 PM–2:00PM & Saturdays 4:30 PM–5:30 PM
$10 Per General Admission Login | $8 for ACWM Members
Best known as the wartime home of Confederate President Jefferson Davis, tours also explore the experiences of Davis's family, the free and enslaved servants in the household, and even President Abraham Lincoln.
See the entire historic home in a small group, chime in with questions, and invite your household for the price of one ticket!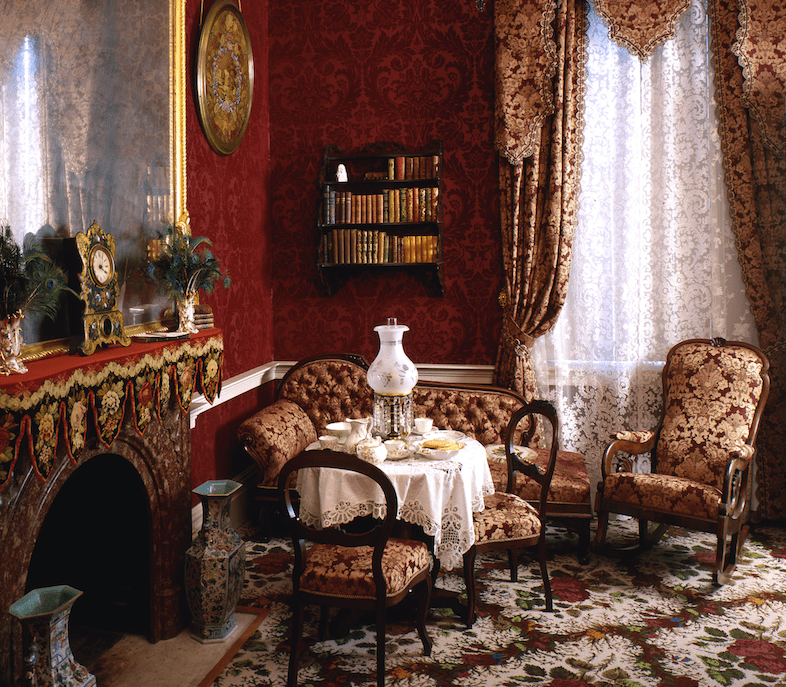 In-Person House Tours
Friday–Sunday: 10:15 AM–11:15 AM | 11:45 AM–12:45 PM | 1:30 PM–2:30 PM | 3:00 PM–4:00 PM
$9-Adult | $8-Senior, Military, Teachers, Students | $5-Youth (6-17) | Free for ACWM Members
Visitors will have the opportunity to walk through the rooms on the first floor with a trained guide and take pictures. The walkthrough will conclude in the basement with a Q&A session. To ensure the health and safety of both visitors and staff, the majority of the tour will take place outside the House.
We are limiting tour sizes to 8 people per slot. Masks must be worn at all times to ensure the safety and health of our visitors and staff.
---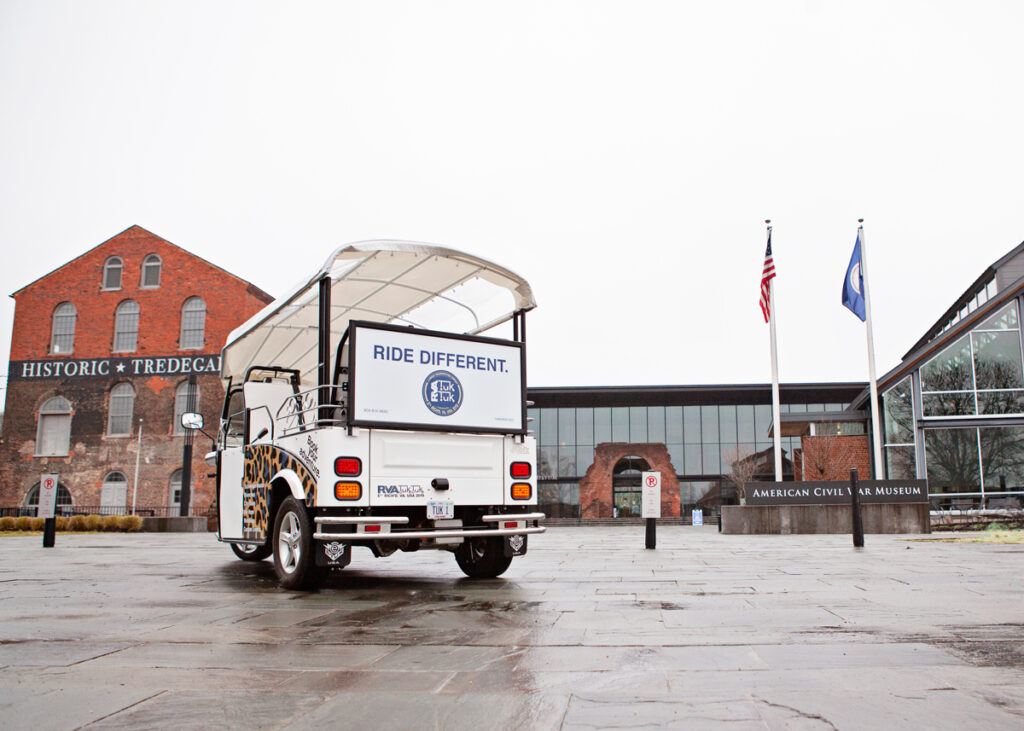 ACWM Presents:
Civil War, Slavery & Emancipation
a unique new tour in downtown Richmond.
Experience history on an hour and a half long tour through the most historic parts
of Richmond. Your expert guide will give you insight into the events of the Civil War and the fall and burning of the city. And you'll see it all up close on an electric-powered Tuk Tuk, where you'll be able to experience the sights and sounds of Richmond all around you.