White House of the Confederacy
Hours
Starting September 11, 2020
Friday–Sunday: 10:00 AM–4:00 PM
Tickets only available online starting September 4th
Address
1201 E. Clay St.
Richmond, VA 23219
(Directions)
Phone
804–649–1861 ext. 100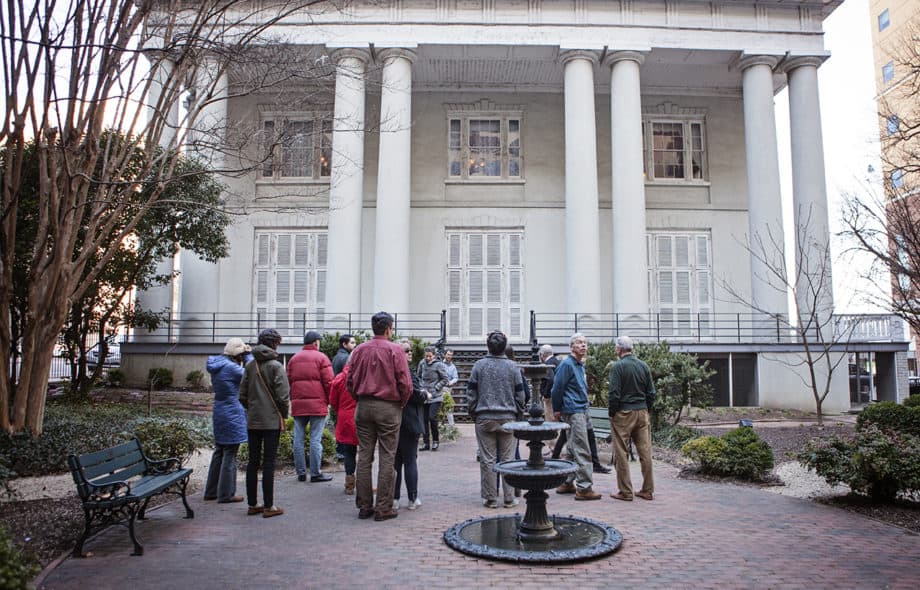 Built in 1818, this National Historic Landmark served as the executive mansion and home for Confederate President Jefferson Davis, and his family from 1861 – 1865. Owned and operated by the American Civil War Museum, guided tours explore the lives and activities of those who lived and worked there and exhibits exploring the complex legacies of the Confederacy.
Special COVID-19 procedures for in-person tours:
We are limiting tour sizes and Masks must be worn at all times to ensure the safety and health of our visitors and staff. Learn more about our COVID-19 Policies and Procedures.
The White House is surrounded by the VCU Health facilities. Parking is free for visitors and is available at the MCV Visitor Parking Deck on 12th Street.
---
Public Tours of the House
To ensure the health and safety of both visitors and staff, the majority of the tour will take place outside the House. Visitors will have the opportunity to walk through the rooms on the first floor with a trained guide and take pictures. The walkthrough will conclude in the basement with a Q&A session.
Adult
$9
Senior, Military (Active and Vet),
Teachers, and Students
$8
Youth (6-17)
$5
Members and Kids under 5, and
VA Public School Teachers & (K-12) Students
Free
Tours of the White House of the Confederacy last 45 minutes and are at 10:15 AM, 11:00 AM, 11:45 AM, 1:30 PM, 2:15 PM, and 3:00 PM)
---
House of the Lost Cause
Explore how the Lost Cause developed through people associated with the White House of the Confederacy.
Through this exhibit, the American Civil War Museum explores the development of the Lost Cause and its complexities, with an awareness of how current culture was affected. Personal items of Jefferson Davis and his daughter, Winnie Davis will be on display.